A dead woman and a missing person on Kukra Hill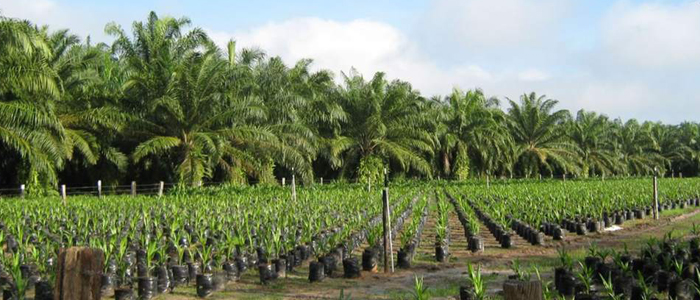 A woman was found dead and a missing person is reported in Kukra Hill, Autonomous Region of the South Caribbean Coast of Nicaragua.
Luisa Mejía López, 32, was found dead with signs of being strangled, in the Borbollón community.
Mejía López was originally from the El Capricho community and was reported missing on December 31.
Matías Mejía García found the woman's body in the African palm plantations. It was semi covered with leaves for which he informed the National Police.
The woman had approximately 36 hours of being strangled, had decomposition and apparently without sexual abuse.
Dr. José Antonio Medina, a doctor at the "Milton Rocha" health center, determined that the woman had several hours of being strangled.
Relatives of the victim pointed out that the young woman had left her home on the morning of December 31 to work in a coffee company and then told a brother that she would stay asleep where a friend.
The National Police held a woman named Aydalina Castro, 30, who had threatened her with death due to personal quarrel as a suspect in the crime.
MISSING
Pedro Maleaños Oporta, 28, originally from Sector 5 of KuKra Hill Municipality, was reported by his relatives as missing since he left from the dawn of December 30 towards his work in the African Palm.
Blanca Maleaños, sister of the disappeared, said that the last time they saw him was at the factory when he came to withdraw his payment, after that they know nothing.
The citizen was wearing rubber boots, with a cap, also carrying a pink backpack.
«Dear friends I ask you to please help us, he is my brother and he has been missing since December 30, it is this hour and we have not known anything, if any of you get to see him, let us know at these numbers 87253139 and 87293308 , we are really desperate, «said the sister.
Una mujer muerta y un desaparecido en Kukra Hill
Una mujer fue encontrada muerta y se reporta un desaparecido en Kukra Hill, Región Autónoma de la Costa Caribe Sur de Nicaragua.
Luisa Mejía López, de 32 años, fue encontrada muerta con signos de haber sido estrangulada, en la comunidad el Borbollón.
Mejía López era originaria de la comunidad El Capricho y fue reportada  desaparecida el 31 diciembre.
Matías Mejía García encontró el cuerpo de la mujer en las plantaciones de palma africana. Estaba semi tapada con hojas por lo cual informó a la Policía Nacional.
La mujer tenía aproximadamente 36 horas de hacer sido estrangulada, presentaba descomposición y aparentemente sin abuso sexual.
El doctor José Antonio Medina, médico del centro de salud "Milton Rocha", determinó que la mujer tenía varias horas de haber sido estrangulada.
Familiares de la víctima señalaron que la joven había salido de su casa la madrugada del 31 de diciembre a trabajar en una empresa cafetalera y luego le avisó a un hermano que se quedaría durmiendo donde una amiga.
La Policía Nacional retuvo como sospechosa del crimen a una mujer de nombre Aydalina Castro, de 30 años, quien la había amenazado de muerte por rencillas personales.
DESAPARECIDO
Pedro Maleaños Oporta, de 28 años, originario del Sector 5 del municipio KuKra Hill, fue reportado por sus familiares como desaparecido ya que salió desde la madrugada del 30 de diciembre rumbo a su trabajo en la Palma Africana.
Blanca Maleaños, hermana del desaparecido, dijo que  la última vez que lo vieron fue en la fábrica cuando llegó a retirar su pago, después de eso no saben nada.
El ciudadano andaba  botas de hule, con una gorra, también cargaba una mochila color rosada.
«Queridos amigos les pido de favor que nos ayuden, él es mi hermano y está desaparecido desde el día 30 de diciembre, es esta hora y no hemos sabido nada, si alguno de ustedes lo llega a ver, avisarnos a estos números 87253139 y 87293308, estamos realmente desesperados», dijo la hermana.
209 Views totales, 1 Visitas hoy