Regional Transportation Council meeting in Bluefields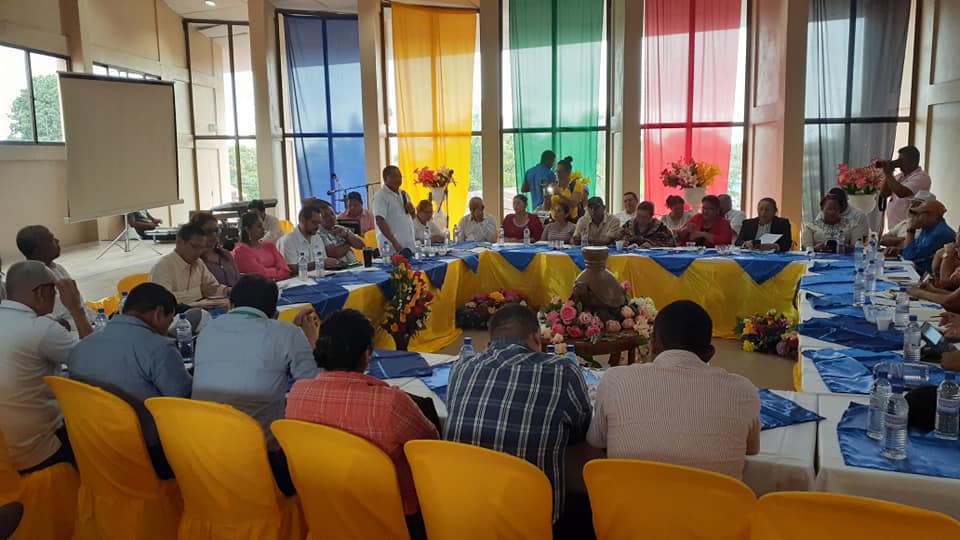 Por: Radio Bluefields Estereo/Bluefields
The Regional Transportation Council of the Caribbean of Nicaragua met in the city of Bluefields, where the main authorities of the Autonomous Regions of the Nicaraguan Caribbean Coast participate.
The session was attended by the Deputy Minister of the Ministry of Transportation and Infrastructure of Nicaragua Amaru Ramírez.
The connection of the municipalities El Tortuguero – La Cruz de Río Grande; the maintenance of roads, construction of sewers and bridges, the intercostal canal Bilwi – Mouth of the Rio Grande, Deepwater Port, among others, are the main issues addressed in this Regional Council that is an instance to establish consensus between the Living forces of the Caribbean and the authorities.
The session presented the progress and work that the Ministry of Transport and Infrastructure (MTI) has been carrying out, such as the maintenance and repair of the trunk roads, the progress in the construction of the sections of Siuna-Rosita, Rosita- Sanha
The mayors of the Caribbean participate in this session, who do joint work and present some issues to be resolved taking advantage of the presence of the main authorities.
Consejo Regional de Transporte sesiona en Bluefields
El Consejo Regional de transporte del Caribe de Nicaragua sesionó en la ciudad de Bluefields, donde participan las principales autoridades de las Regiones Autónomas de la Costa Caribe Nicaragüense.
A la sesión asistió el viceministro del Ministerio de Transporte e Infraestructura de Nicaragua Amaru Ramírez.
La conexión de los municipios El Tortuguero – La Cruz de Río Grande; el mantenimiento de caminos, construcción de alcantarillas y puentes, el canal intercostal Bilwi – Desembocadura del Río Grande, Puerto de Aguas Profundas, entre otros, son los principales temas que se abordan en este Consejo Regional que es una instancia para establecer el consenso entre las fuerzas vivas del Caribe y las autoridades.
En la sesión se presentaron los avances y el trabajo que ha venido realizando el Ministerio de Transporte e Infraestructura (MTI), como son el mantenimiento y reparación de las vías troncales, el avance en la construcción de los tramos de Siuna-Rosita, Rosita-Sanha.
Los alcaldes del Caribe participan de esta sesión, quienes hacen trabajos conjuntos y presentan algunos temas por resolver aprovechando presencia de las principales autoridades.
230 total views, 1 views today