Cierran capillas urbanas y rurales de Siuna por COVID-19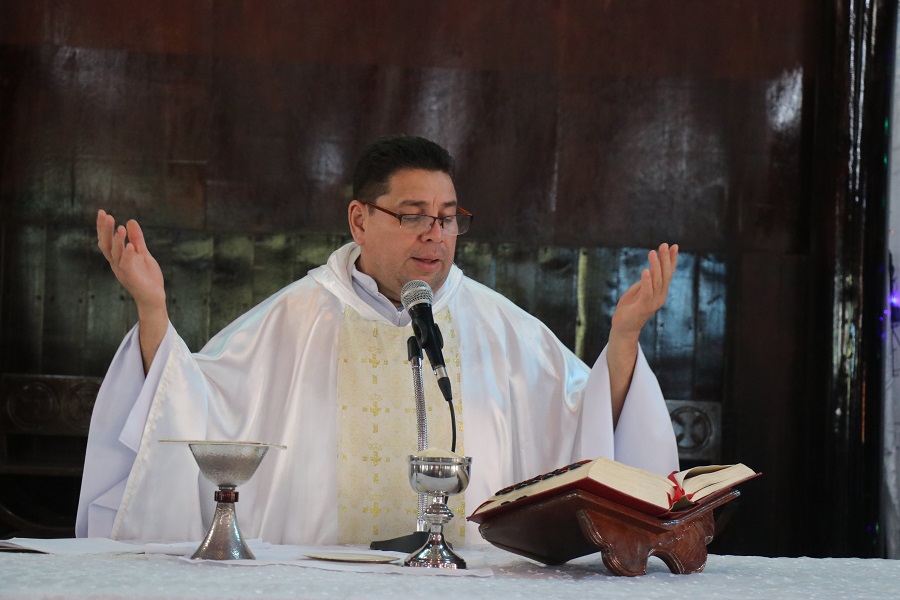 La Iglesia católica por medio del presbítero Carlos Zuniga Soto, anunció que  por orden el obispo Pablo Schmitz, se ordena el cierre de las parroquias y actividades pastorales a partir de este momento, en Siuna.
Queridos hermanos de nuestra parroquia Señor de Esquipulas y cuasi parroquia San José Naranjo, por orientaciones de nuestro Obispo Monseñor Pablo Schmitz, sabiendo de los altos niveles de contagio del covid19 en nuestro país.
Y que ya llegó a las montañas y pueblos de nuestra costa Caribe, con el fin de cuidarnos y proteger la vida y la de nuestros seres queridos, queda a partir de este momento suspendida toda actividad pastoral, así mismo cerradas todas nuestras capillas rurales y urbanas. Hasta nuevo aviso.
Urban and rural chapels of Siuna closed due to COVID-19
The Catholic Church through the presbyter Carlos Zuniga Soto, announced by order Bishop Pablo Schmitz, the closure of parishes and pastoral activities from this moment.
Dear brothers of our parish, Señor de Esquipulas and quasi parish of San José Naranjo, on the guidance of our Bishop Monsignor Pablo Schmitz, knowing of the high levels of contagion of covid19 in our country.
And that it has already reached the mountains and towns of our Caribbean coast, in order to take care of ourselves and protect the life and that of our loved ones, from this moment on all pastoral activity is suspended, likewise all our rural and urban chapels are closed. . Until new notice.
124 total views, 8 views today