Managua y Leon B a la gran final en campeonato nacional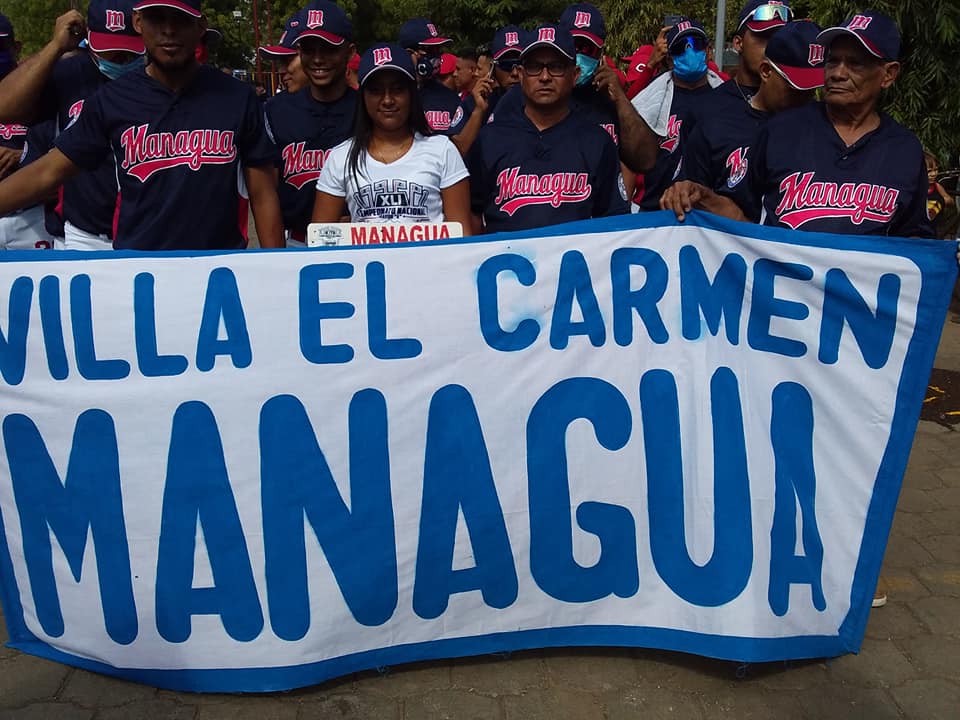 El equipo de Managua avanzo hoy en las semifinales que se realizan en Leon en el XLI Campeonato nacional de béisbol mayor dedicado a Eduardo Green, al vencer a Masaya 6×5 en Malpaisillo, Leon.
Los destacados por Managua Erol Lampson se fue de 4-3, Juan Serrano de 1-1, José Rojas de 3-1, Usiel Suazo de 4-1 y Eduardo Monroy de 4-1. Gano el juego Clemente Ortiz y lo perdió en Masaya Kenly Chang.
En el segundo juego de las semifinales Leon B derrotó a Granada 6×3 y de esta forma avanza al gran final del campeonato nacional.
Por León sed estacaron los peloteros Franklin Salgado de 4-3, Kevin Ortez de 3-2, Arnold Rizo de 4-2, Gerardo Chevez de 4-3 y Carlos Gonzales de 5-2, gano el juego Osman López y lo perdió Cairo Murillo.
JUEGOS
Para este sábado 16 de mayo 2020
En Malpaisillo Leon a las 8:00 am se realiza el primer juego entre Masaya y Granada por el tercer lugar del campeonato y al finalizar arranca la gran final entre Leon B y Managua.
Managua and Leon B to the grand final in the national championship
The team from Managua advanced today in the semifinals that take place in Leon in the XLI Major National Baseball Championship dedicated to Eduardo Green, by defeating Masaya 6×5 in Malpaisillo, Leon.
Those highlighted by Managua Erol Lampson went 4-3, Juan Serrano 1-1, José Rojas 3-1, Usiel Suazo 4-1 and Eduardo Monroy 4-1. Clemente Ortiz won the game and lost it to Masaya Kenly Chang.
In the second game of the semifinals Leon B defeated Granada 6×3 and thus advances to the grand final of the national championship.
For León sed the players Franklin Salgado of 4-3, Kevin Ortez of 3-2, Arnold Rizo of 4-2, Gerardo Chevez of 4-3 and Carlos Gonzales of 5-2, the game was won by Osman López and lost by Cairo Murillo.
Games
For this Saturday, May 16, 2020
In Malpaisillo Leon at 8:00 am the first game is held between Masaya and Granada for third place in the championship and at the end the grand final starts between Leon B and Managua.
150 total views, 5 views today