Frente Sur derroto a la Costa Caribe y se pone arriba en la serie 2-1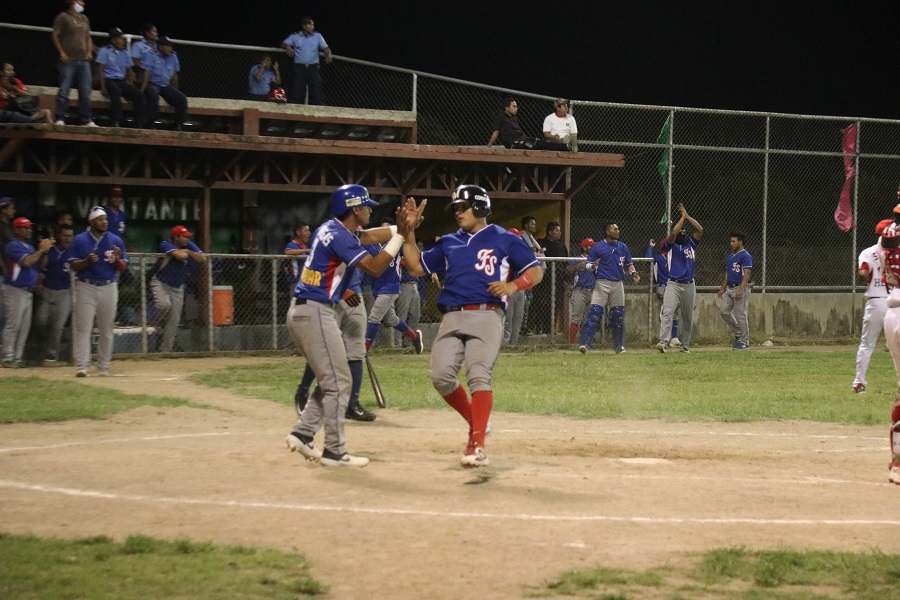 El equipo del Frente Sur Rivas logro derrotar en el segundo juego a la Costa Caribe en su territorio, con marcador de 8×4 en el cierre del noveno episodio cuando iba perdieron 4×3 llego el doblete de Montealto y con ello la inspiración de los rivenses.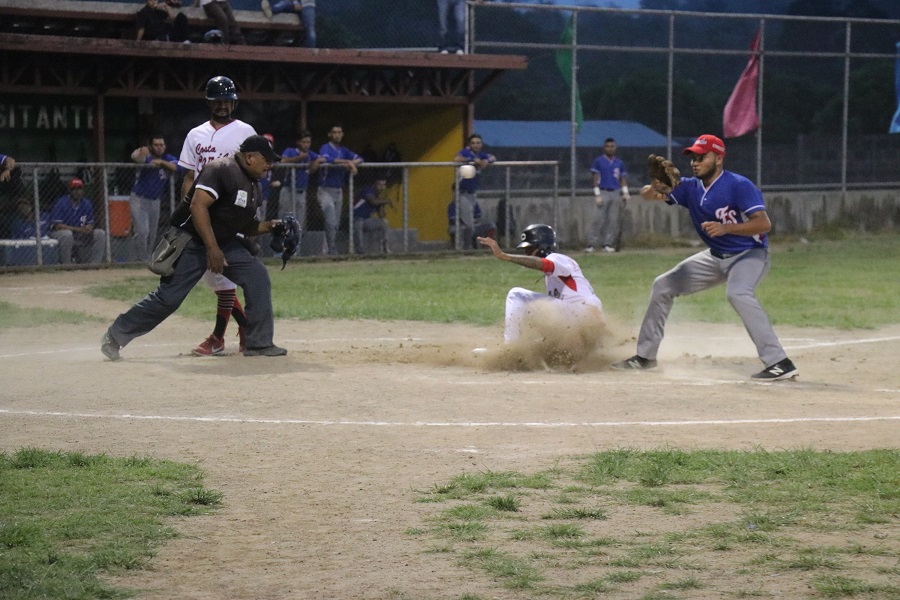 La costa llego a la apertura del noveno episodio en busca de la vitoria está a tres out de la vitoria cuando Montealto lego el doblete, con Osman Álvarez en el montículo por la Costa Caribe.
Luego Javier Henríquez fue golpeado y con ello los rivenses colocaron a dos en circulación y santos Jiménez se embazó por error el lanzador con una toque por la línea dela tercera para poner las bases llenas.
En esta entrada Rivas anoto cinco carreras para poner el marcador 8×4, gano el juego Kevin Solís y lo perdió Osman Álvarez.
Félix Castillo y Luis Montealto se fueron de 4-2, Becker Morales bateo de 3-1 y Marbel Olivas ligo de 5-1.
La Costa Caribe conecto 8 imparables y anotaron 3 carreras, los más destacados fueron Howard Maxam que bateo de 3-3, Kenwort Burton de 4-2, el Duque Hebert de 4-1.
En otros resultados Chinandega derroto a Carazo 8×1, Estelí venció a Chontales 12×6, los dantos vencieron a Jinotega 10 x 6, Matagalpa doblego por Blanqueada a Nueva Segovia 13×0 y el Bóer venció a San Fernando Masaya 10×3.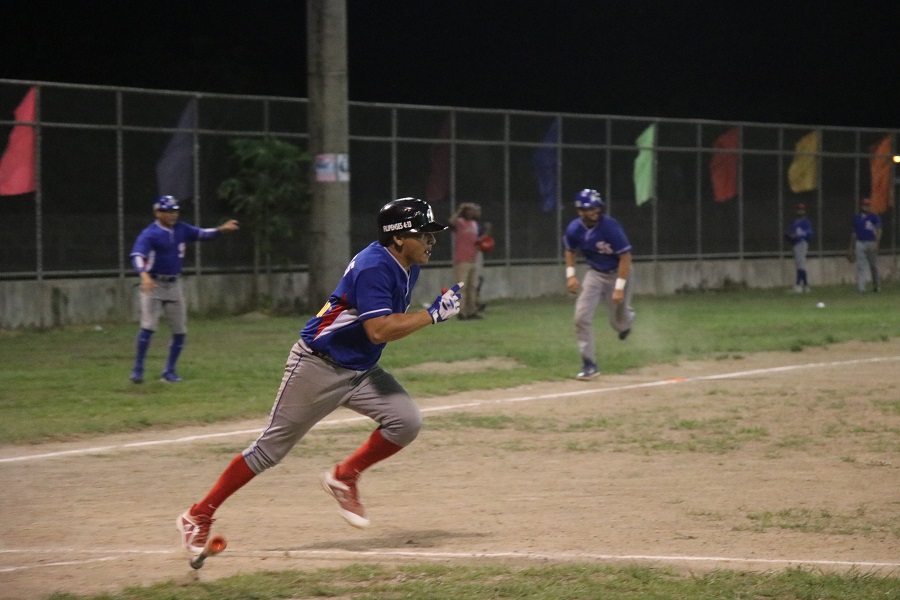 La posición de los equipos el Bóer en la cima con 9-3, Estelí en segundo lugar con 9-4, Dantos en tercer lugar con 9-5, Nueva Segovia y Chinandega en cuarto lugar con 8-6, Chontales y Costa Caribe en quinto lugar con 7-7, Masaya con 6-7, Jinotega con 6-8, Matagalpa y Rivas con 5-9 y Carazo con 3-11.
Frente Sur defeated the Caribbean Coast and goes up in the series 2-1
The team from the Sur Rivas Front managed to defeat the Caribbean Coast in their territory in the second game, with a score of 8×4 at the end of the ninth episode when they went 4×3 they lost the double of Montealto and with it the inspiration of the rivenses.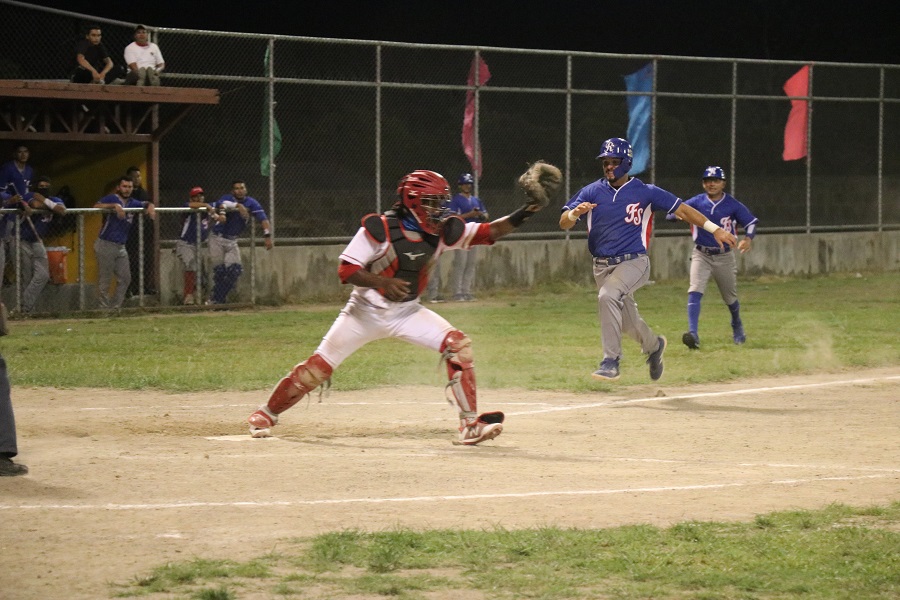 The coast arrived at the opening of the ninth episode in search of the victory is three out of the victory when Montealto bequeathed the double, with Osman Álvarez on the mound for the Caribbean Coast.
Then Javier Henríquez was beaten and with it the rivenses placed two in circulation and Santos Jiménez mistakenly packed the pitcher with a touch down the third line to put the bases loaded.
In this entry Rivas scored five runs to put the score 8×4, the game was won by Kevin Solís and lost by Osman Álvarez.
Félix Castillo and Luis Montealto went 4-2, Becker Morales batted 3-1 and Marbel Olivas ligo 5-1.
The Caribbean Coast connected 8 hits and scored 3 runs, the most notable being Howard Maxam hitting 3-3, Kenwort Burton 4-2, Duke Hebert 4-1.
In other results, Chinandega defeated Carazo 8×1, Estelí defeated Chontales 12×6, the Dantos defeated Jinotega 10×6, Matagalpa doubled by Blanqueada Nueva Segovia 13×0 and Bóer defeated San Fernando Masaya 10×3.
The position of the Boer teams at the top with 9-3, Estelí in second place with 9-4, Dantos in third place with 9-5, Nueva Segovia and Chinandega in fourth place with 8-6, Chontales and Costa Caribe in fifth place with 7-7, Masaya with 6-7, Jinotega with 6-8, Matagalpa and Rivas with 5-9 and Carazo with 3-11.
112 total views, 4 views today