Más puestos de salud casas maternas y mejor atención en salud en el Caribe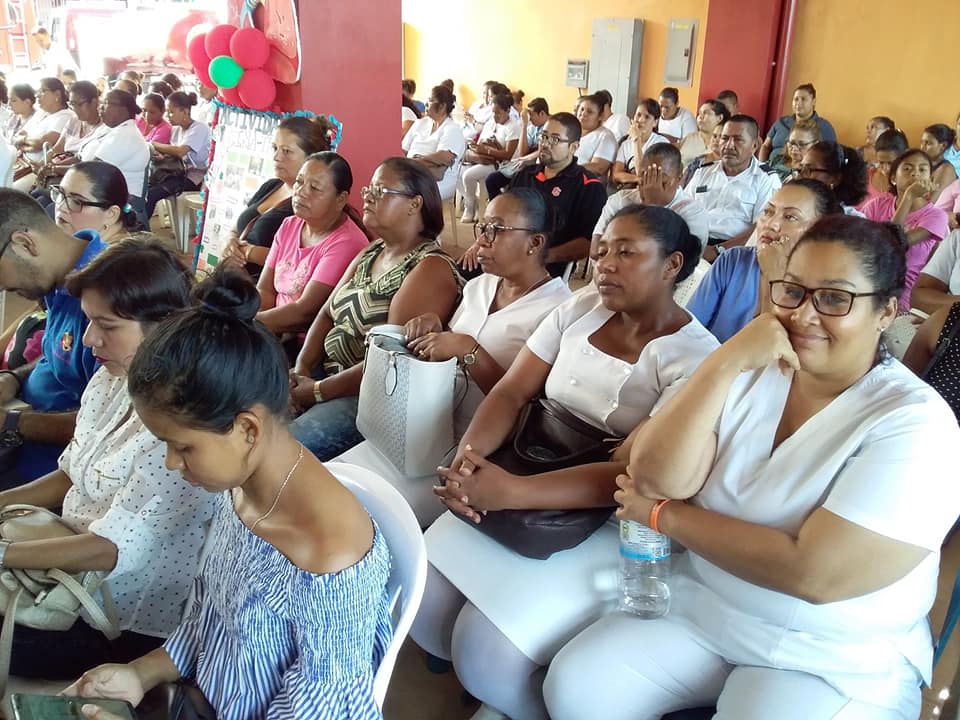 Un total de 16 nuevos puestos de salud y 11 nuevas casas materna fueron construidos en el Triángulo Minero Prinzapolka, Mulukuku y Paiwas durante el año 2019, según se desprende de la evaluación hecha por autoridades del Silais del Triángulo minero.
Además  se ha dotado de equipamiento y medicamentos a los hospitales, centros de salud, casas maternas, clínicas de medicina natural y clínicas de atención a personas con necesidades especiales.
Se está invirtiendo más de 23 millones de córdobas en ampliación y remodelación a la sala emergencia, quirófanos y la consulta externa de Siuna, a la misma ves se está cambiando el sistema eléctrico del hospital Carlos Centeno con un costo 3 millones de córdobas esto es parte de los logros obtenidos en el sistema de salud del triángulo minero.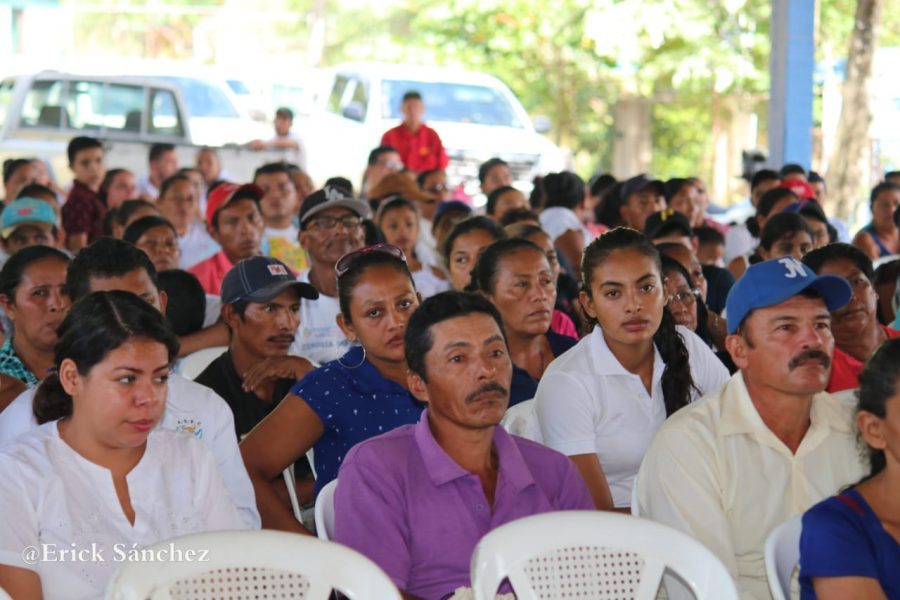 Se ha fortalecido y dispuestos a continuar salvando vidas, principal misión del Gobierno de Nicaragua y el ejército de batas blancas mencionó la doctora Lucia Lira León delegada departamental del SILAIS Las Minas, durante la evaluación anual.
Se informó además de 6 mil 900 nacimientos atendidos por parto natural y cesáreas donde las casas maternas, puestos de salud en comunidades rurales y pateras han jugado un papel fundamental en estos partos de madres e hijos sanos.
Yamileth Roque,  secretaria política departamental del FLSN en Las Minas dijo que gracias a Dios y a nuestro presidente Daniel Ortega y la compañera Rosario hemos avanzado en salud cuando se inició el SILAIS Las Minas solo teníamos 300 trabajadores hoy contamos con más de 550 trabajadores de la salud que brinda el servicio de atención con amor a cada paciente, en el 2017 Siuna solo tenía un especialista hoy se cuenta con 16 especialistas un mimógrafo en Triángulo Minero.
El SILAIS del Caribe Sur, realizó  la Asamblea Evaluativa Anual de los Avances y desafíos del 2020 en Bluefields, en el que participaron personal del Ministerio de Salud de siete municipios, Red Comunitaria y pobladores de varias comunidades.
Las autoridades presentaron el trabajo realizado en el 2019, la inversión en mejoras de infraestructura como Puestos de Salud y Casas Maternas, el trabajo con las Brigadas Médicas, inversión en equipos hospitalarios, entre otros.
Además los pobladores, presentaron sus inquietudes, entre ellas: solicitan más fumigación, presencia de camiones recolectores de basura sobre la carretera (un tema más para la Alcaldía) y recursos humanos para puestos de salud en La Cruz de Río Grande.
Para el 2020 se contempla la ampliación de la Casa Materna de Bluefields, mejoras en el Hospital Regional Ernesto Sequeira Blanco, remodelación de los actuales quirófanos y construcción de dos más, así como inversión en los municipios a través del Ministerio de Salud, informaron autoridades del SILAIS.
More health posts maternity homes and better health care in the Caribbean
A total of 16 new health posts and 11 new maternal homes were built in the Prinzapolka, Mulukuku and Paiwas Mining Triangle during the year 2019, as evidenced by the evaluation made by authorities of the Silais of the mining Triangle.
In addition, hospitals, health centers, maternity homes, natural medicine clinics and care centers for people with special needs have been equipped with equipment and medicines.
More than 23 million córdobas are being invested in expansion and remodeling to the emergency room, operating rooms and the external consultation of Siuna, at the same time the electrical system of the Carlos Centeno hospital is being changed with a cost of 3 million córdobas this is part of the achievements in the health system of the mining triangle.
It has been strengthened and willing to continue saving lives, the main mission of the Government of Nicaragua and the army in white coats, said Dr. Lucia Lira León, departmental delegate of SILAIS Las Minas, during the annual evaluation.
In addition, 6,900 births attended by natural childbirth and caesarean sections were reported, where maternity homes, health posts in rural communities and pateras have played a fundamental role in these deliveries of healthy mothers and children.
Yamileth Roque, departmental political secretary of the FLSN in Las Minas said that thanks to God and our president Daniel Ortega and companion Rosario we have made progress in health when SILAIS Las Minas started, we only had 300 workers today we have more than 550 health workers that provides the service of care with love to each patient, in 2017 Siuna only had a specialist today there are 16 specialists a mimeograph in the Mining Triangle.
The SILAIS of the South Caribbean held the Annual Evaluation Assembly of the Advances and Challenges of 2020 in Bluefields, in which personnel from the Ministry of Health of seven municipalities, Community Network and residents of several communities participated.
The authorities presented the work done in 2019, the investment in infrastructure improvements such as Health Posts and Maternity Homes, the work with the Medical Brigades, investment in hospital equipment, among others.
In addition, the residents presented their concerns, including: request more fumigation, presence of garbage trucks on the road (one more issue for the Mayor's Office) and human resources for health posts in La Cruz de Rio Grande.
By 2020, the expansion of the Bluefields Maternal House, improvements in the Ernesto Sequeira Blanco Regional Hospital, remodeling of the current operating rooms and construction of two more, as well as investment in the municipalities through the Ministry of Health, authorities of the SILAIS.
226 Views totales, 2 Visitas hoy