They kill the leader of the communal government Creole in Bluefields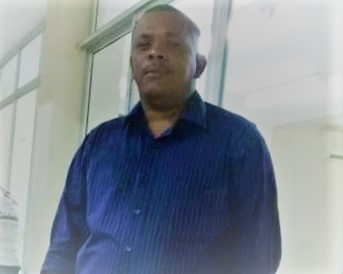 Demry Hodgson, 60, died Friday night after receiving several bullet impacts when he was at his home located in the central neighborhood of Bluefields, in the Autonomous Region of the South Caribbean Coast.
Demry, president of the Creole Communal Government of Bluefields, was shot by unknown individuals who passed by his house and shot him several times.
Witnesses said two armed men passed aboard a motorcycle.
Two more people were injured next to Demry, one of them identified as Reynaldo Castillo Mairena, 19, who was shot in his arms. He walked through that sector.
The National Police is deployed investigating and persecuting the perpetrators of the crime.
Matan a líder del Gobierno comunal Creole en Bluefields
Demry Hodgson, de 60 años, murió esta noche de viernes tras recibir varios impactos de bala cuando se encontraba en su casa ubicada en el barrio central de Bluefields, en la Region Autónoma de la Costa Caribe Sur.
Demry, presidente del Gobierno Comunal Creole de Bluefields, fue baleado por sujetos desconocidos que pasaron por su casa y le realizaron varios disparos.
Testigos del hecho indicaron que dos hombres armados pasaron a bordo de una moto.
Junto a Demry fueron heridas dos personas más, uno de ellos identificado como Reynaldo Castillo Mairena, de 19 años,  quien recibió impacto de bala en sus brazos. Él caminaba por ese sector.
La Policía Nacional está desplegada investigando y dando persecución a los autores del crimen.
256 Views totales, 2 Visitas hoy