Oficiaran tres misas el domingo 29 de marzo en Siuna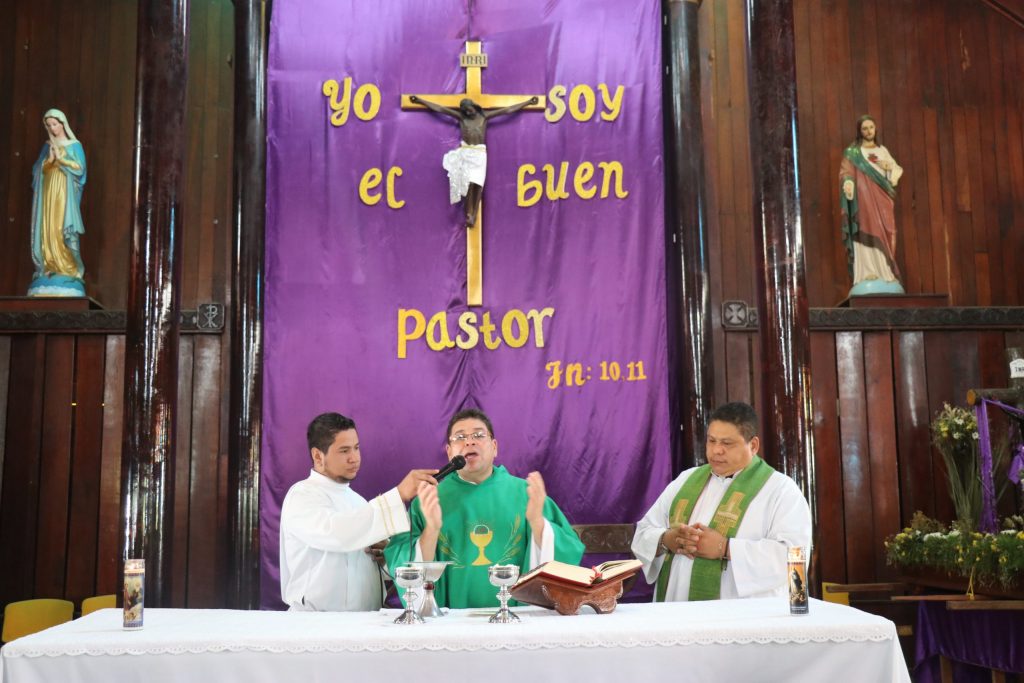 Este domingo se oficiarán tres misas en la parroquia nuestro señor de Esquipulas de Siuna, para evitar aglomeración de personas y en ellas no deben asistir personas mayores de 60 años, con el fin de evitar la conglomeración de personas, así lo dio a conocer en un comunicado el padre Carlos Alberto Zuniga Soto, párroco de Siuna, en el Caribe Norte.
El religioso dijo que los horarios de la santa eucaristía serán a las 8:30 am, a las 10:00 am y a las 6:00 pm, ademas pidió que los mayores de 60 años se abstengan de llegar a la iglesia como una medida frente a la pandemia del coronavirus.
"Que por favor vean la misa por televisión o la escuchen por la radio, por favor suplicamos, tomemos en serio estas advertencias, Dios les bendiga, en Cristo y Maria, Padre Carlos Alberto Zuniga Soto" dice un audio compartido en la parroquia.
They will officiate three masses on Sunday March 29 in Siuna
This Sunday three masses will be celebrated in the parish of our lord of Esquipulas de Siuna, to avoid crowding and people over 60 should not attend, in order to avoid the conglomeration of people, this was announced in a Father Carlos Alberto Zuniga Soto, pastor of Siuna, in the North Caribbean, communicated.
The religious said that the hours of the Holy Eucharist will be at 8:30 a.m., 10:00 a.m. and 6:00 a.m., and asked that those over 60 refrain from coming to church as a measure against to the coronavirus pandemic.
«Please see the mass on television or listen to it on the radio, please, we take these warnings seriously, God bless you, in Christ and Mary, Father Carlos Alberto Zuniga Soto» says a shared audio in the parish.
118 total views, 8 views today